In the creation process, you can register as an asset.
The first step is to create a COMSA Wallet and the phone verification required for registration.

Once the COMSA Wallet has been created, click on "Import COMSA Wallet" to link the wallet.
・Phone Verification
 Click "Perform phone verification" to open the phone verification section of the advanced settings  screen.
 For more information about the phone verification method, please refer to Phone Verification in  Advanced Settings.
・To create or import a COMSA Wallet, please refer to the wallet manual.
Registering an asset
You can register an asset by clicking "Create" on My Page or the "Create" icon on the top page.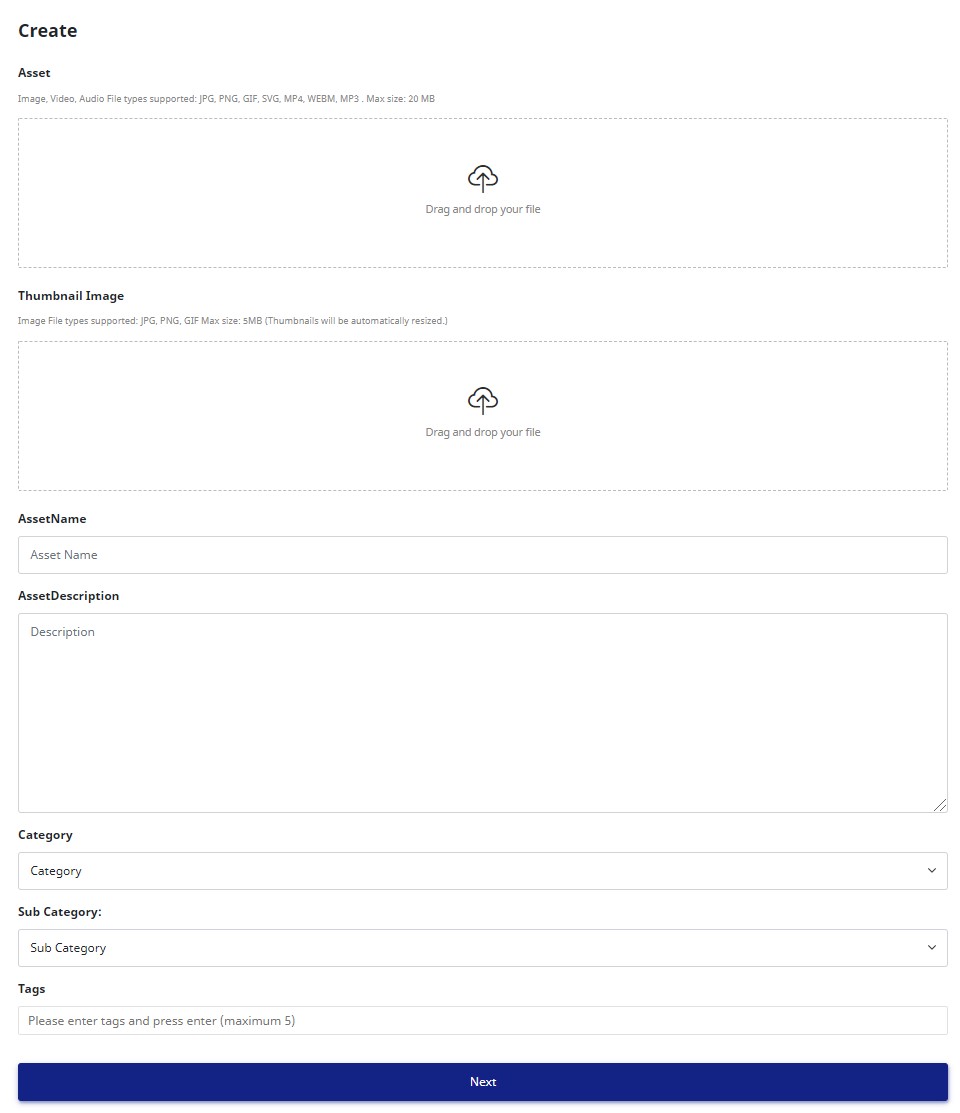 Drag and drop the products you want to list into the asset field.
Uploadable files: JPG, PNG, GIF, SVG, MP4, WEBM, MP3
Maximum size: 20 MB

Drag and drop the thumbnail you want to use in the Marketplace into the Thumbnail Image field.
Files that can be uploaded: JPG, PNG, GIF
Maximum size: 5 MB ※Thumnails will be automatically resized.

Enter a name and description for the asset.

Select the appropriate category and subcategory.

Enter the tags you want to use for search. (optional)
You can enter up to five tags.

When you have finished entering the information, press "Next" to proceed.
In the listing settings screen, you can choose whether you want to create the NFT yourself or outsource it to an endorser.
What is an Endorser?
If you choose "Entrust to Endorser", your NFT will be listed on Matching Square as an asset waiting for an endorser.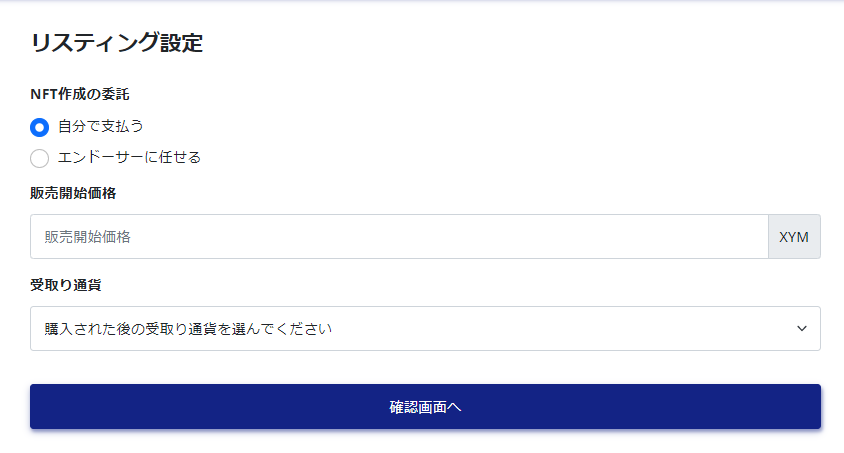 Select the starting sales price and the currency you wish to receive, and proceed to the confirmation screen.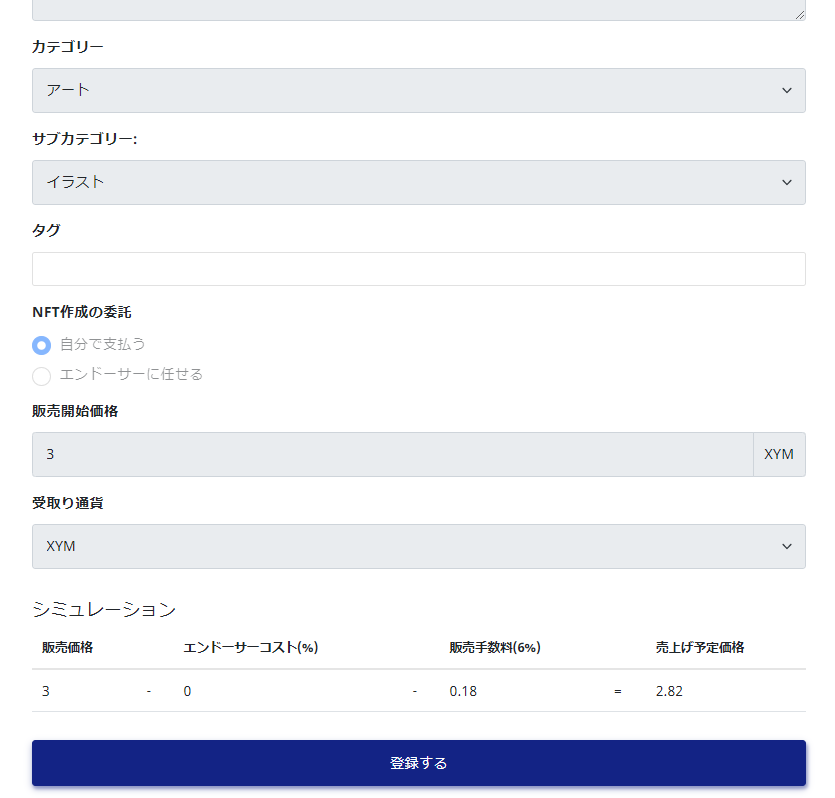 On the confirmation screen, you can preview the asset information and check the sales simulation.
If there are no problems, click "Register".
If you do not entrust the creation of NFT (pay by yourself)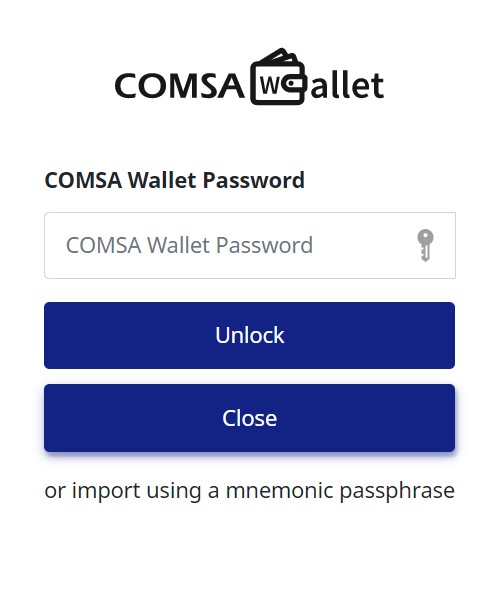 You will be redirected to the wallet screen, where you will enter your password to unlock it.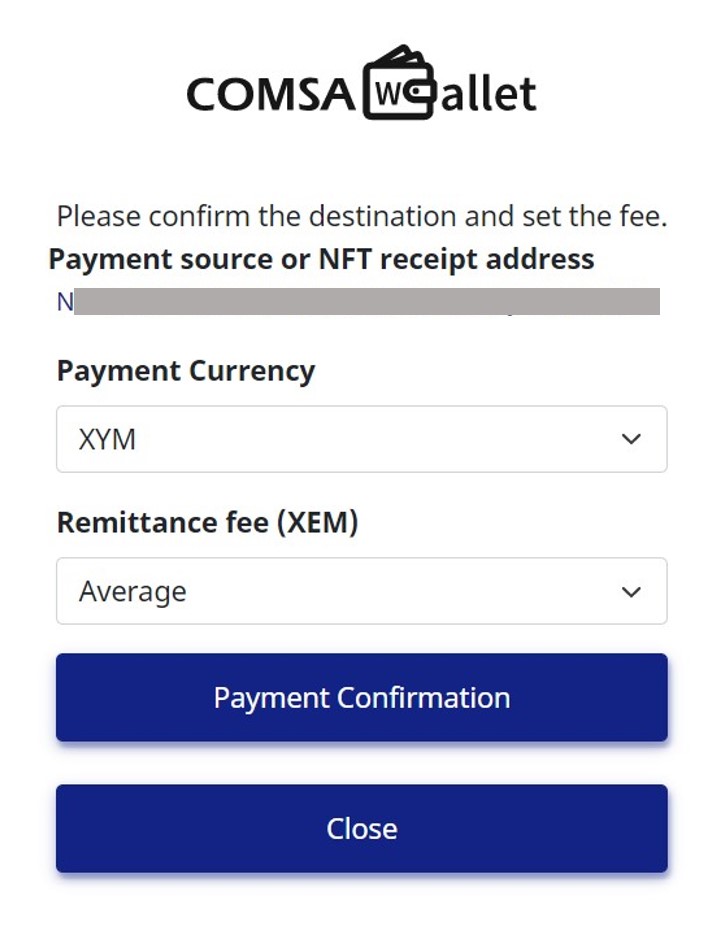 Confirm the source wallet address, payment currency, and remittance fee, and then click "Confirm Remittance".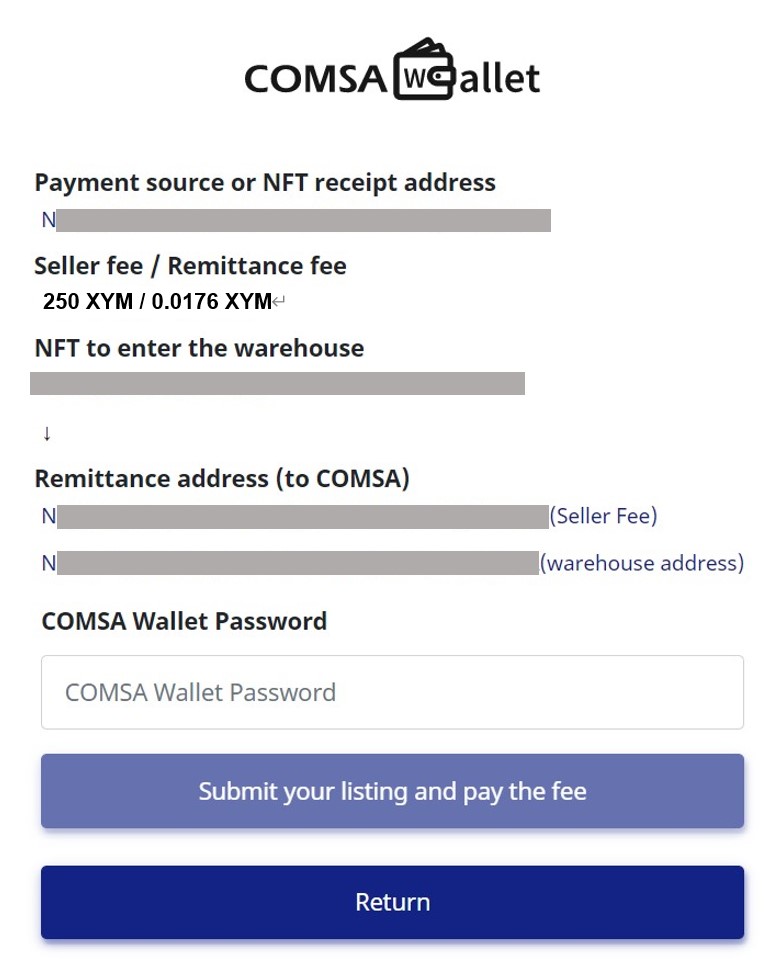 Confirm the source wallet address, destination address, issuance fee, and remittance fee, enter the COMSA wallet password, and click "Submit your listing and pay the fee".