From the advanced settings, you can view and change your profile information, email address, set up phone verification and two-step verification, and connect to social networking sites.
Profile Information
You can change your profile icon to an image of your choice, change or modify your nickname and profile information.
※If you want to change your nickname, you can do so by adding or updating the description in your profile information.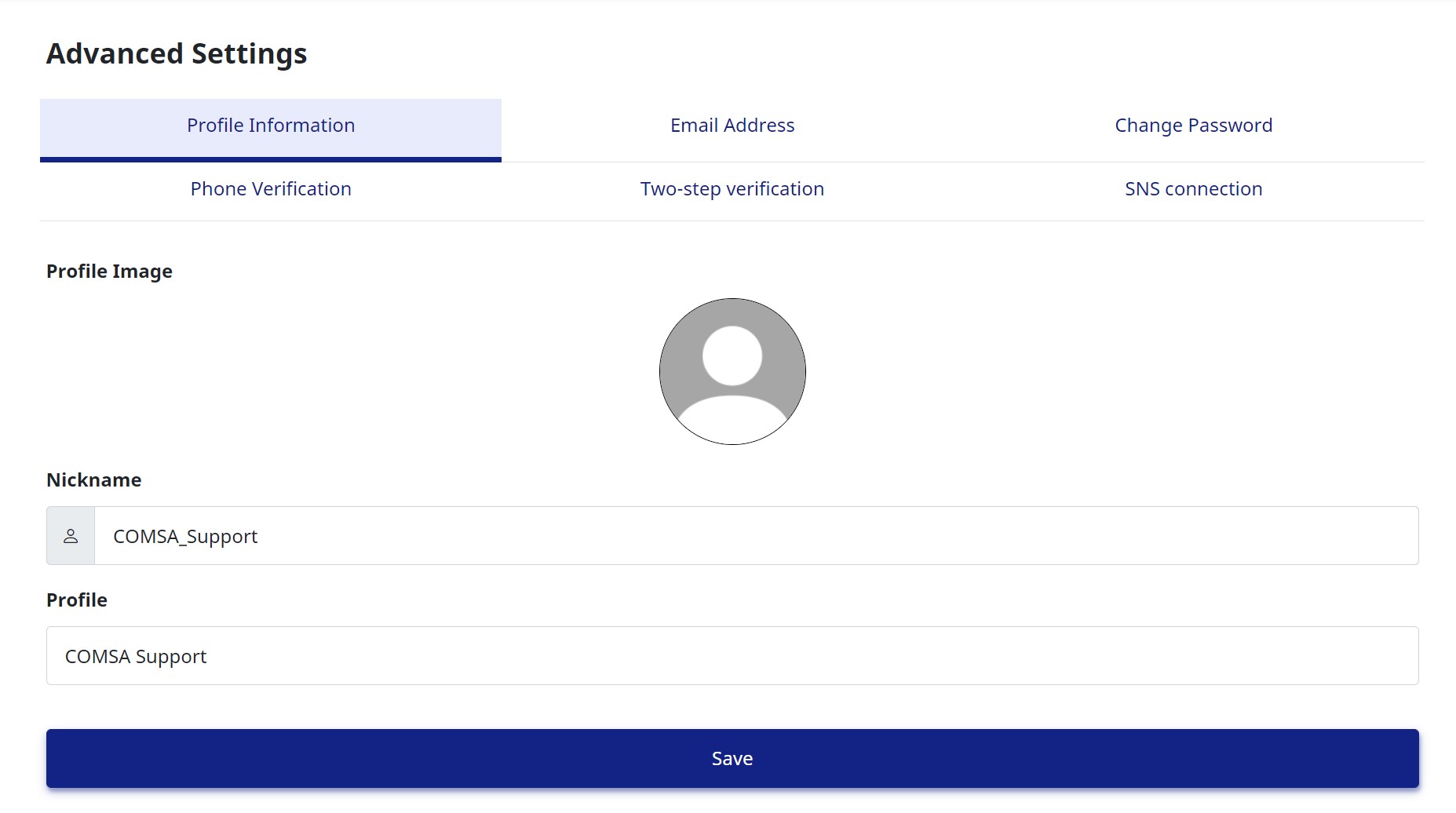 E-mail address
You can confirm or change your registered e-mail address.
Enter the e-mail address you wish to change, then click "Change".

Change your login password
You can change your login password from "Change Password".
After entering your current password and new password, enter the new password for confirmation, and click "Save".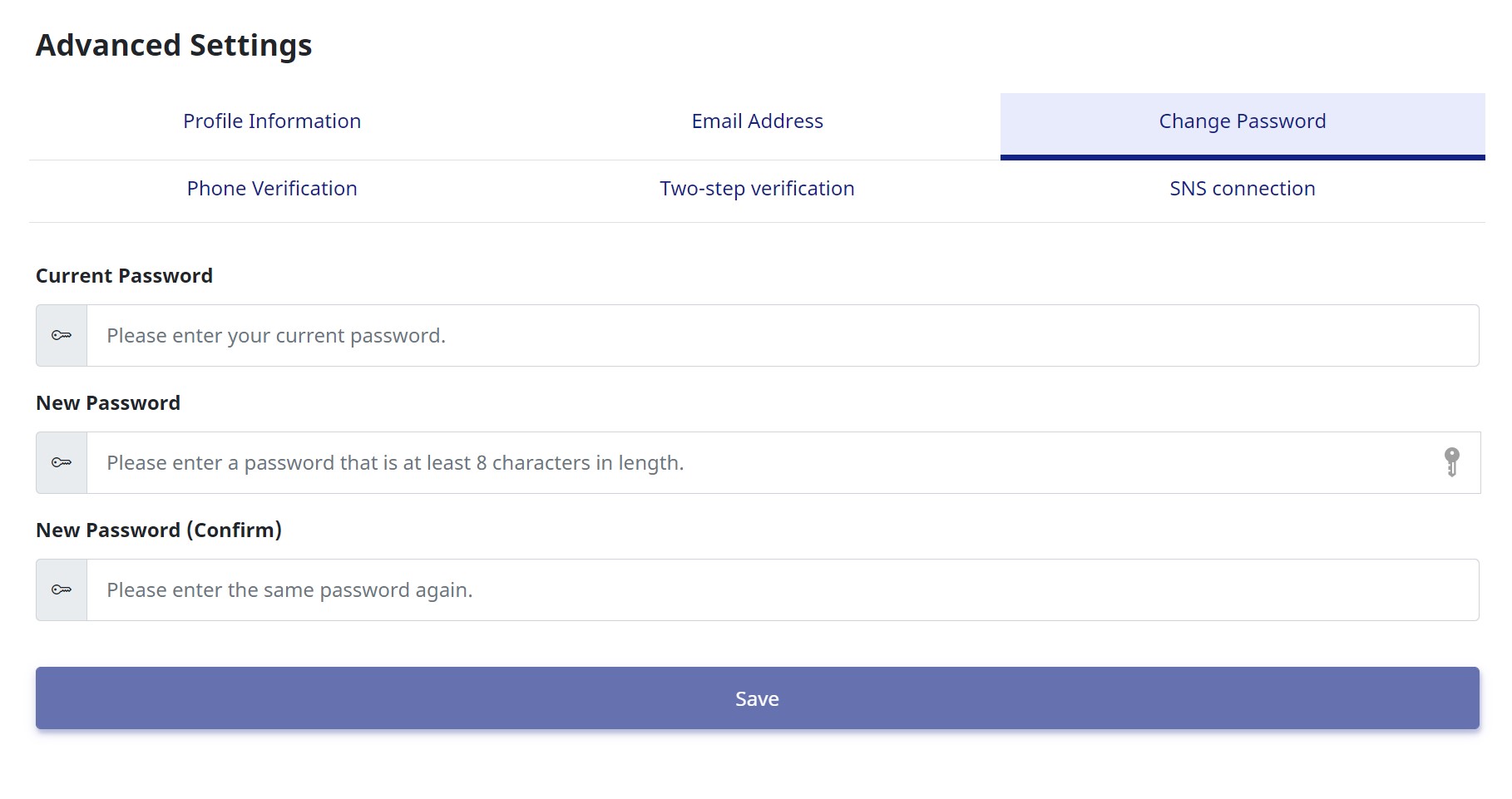 Phone Verification
When you click on "Perform phone verification," which is required for asset registration, you will be prompted to enter your phone number.

Select your country code (if you are in Japan, select Japan), and enter a phone number that can receive phone verification, excluding the first "0".
After entering your phone number, click "Start verification" to begin the phone verification process.

The phone verification is completed by making a phone call from the phone number you entered to the designated phone number.
※The call will be terminated immediately and automatically.
※You will be charged for the call.
※If you want to use a phone number other than the one you have entered, please try the phone  authentication again.
*No phone verification is required for endorsements only.
*Phone verification is required for bids of 750XYM or larger pieces.
Two-Step Authentication
In order to protect your valuable assets, let's strengthen your security.
Click "Set up 2-step verification" from the "Two-step verification" menu in the advanced settings.
Scan the QR code displayed from the authentication app and enter the token displayed.
After entering the token, click "Apply Settings" and your two-step verification is complete.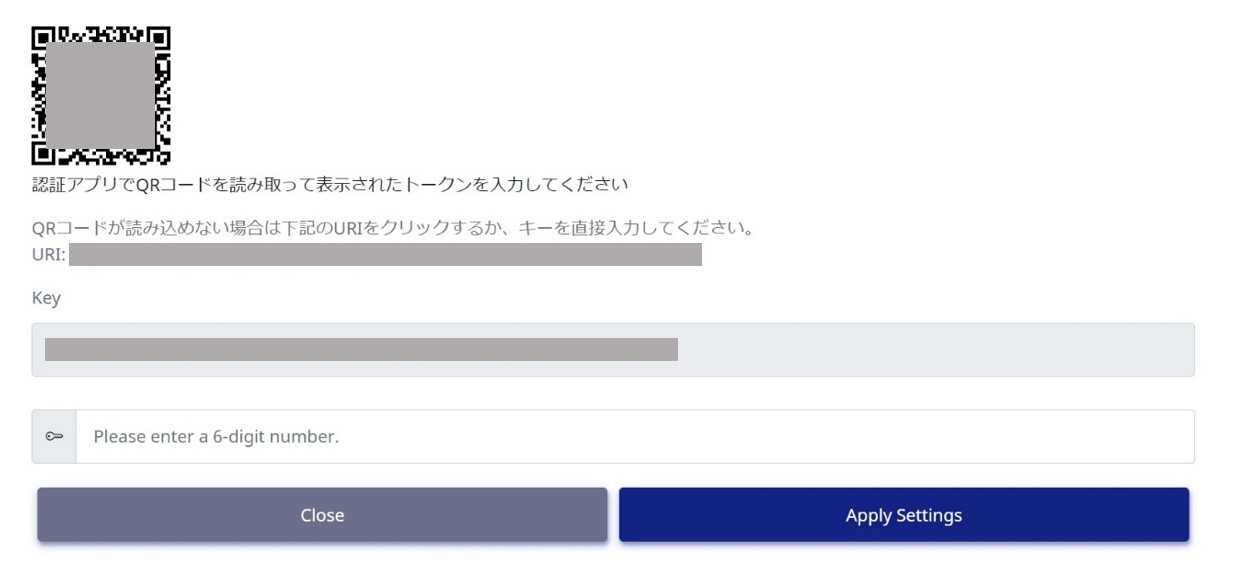 If you cannot read the QR code, click on the URL shown and enter the token displayed.
After entering the information, click "Apply Settings" to complete the two-step verification.
SNS Connection
Press the Connect button.

You will be redirected to a page that asks, "Authorize comsa-io to access your account?"
Enter your ID and password to log in and you will be connected.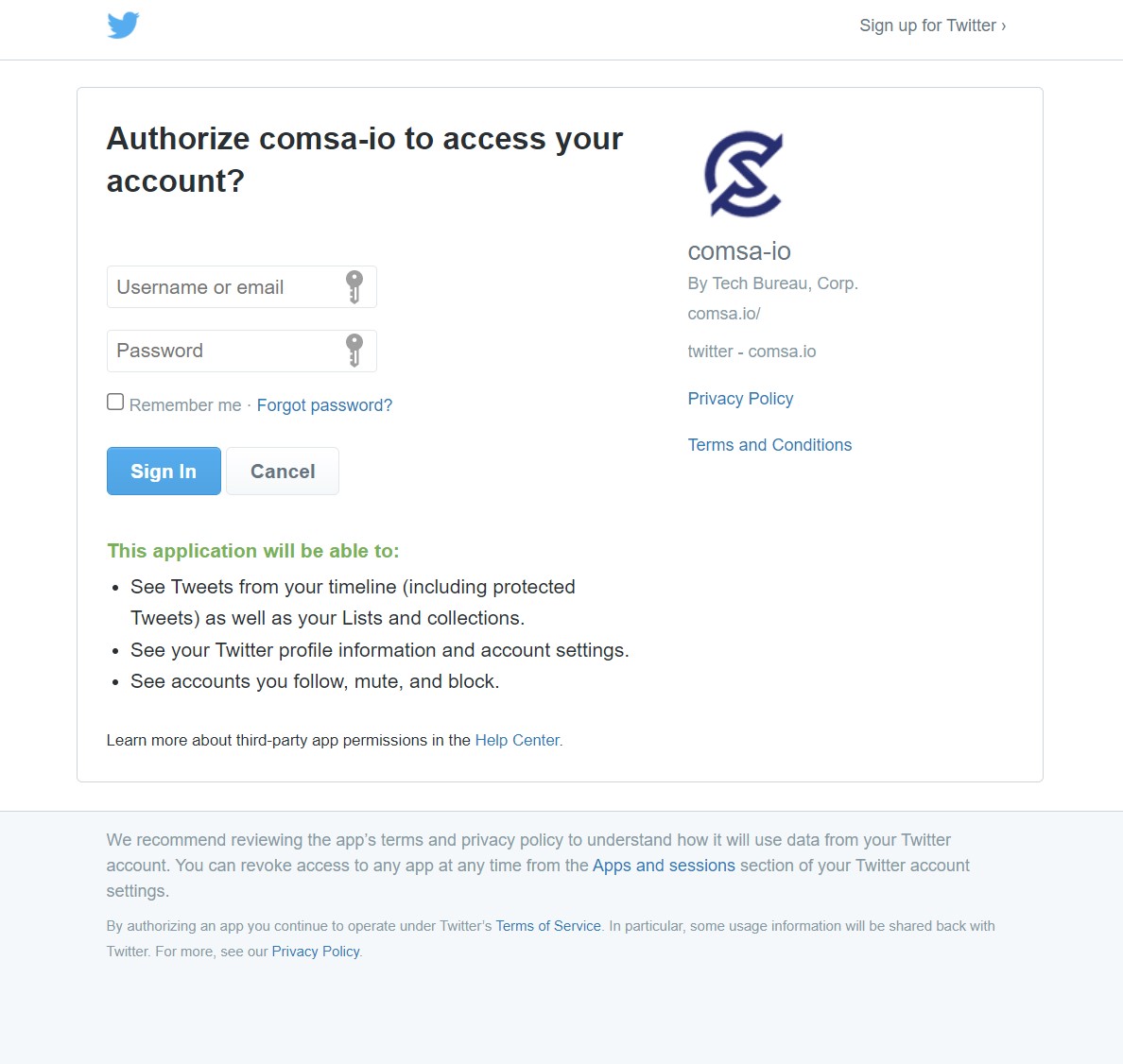 Japanese Yen (JPY) Withdrawal Account Registration

You can register a financial institution account to withdraw sales in Japanese yen (JPY).
Enter the financial institution account according to the required fields and click "Save".
*Before applying for withdrawal, you will need to register your withdrawal account.