When purchasing NFTs on COMSA, listing NFTs for creators, or endorsing NFT listings, you need to make a deposit to the COMSA wallet and pay with crypto assets.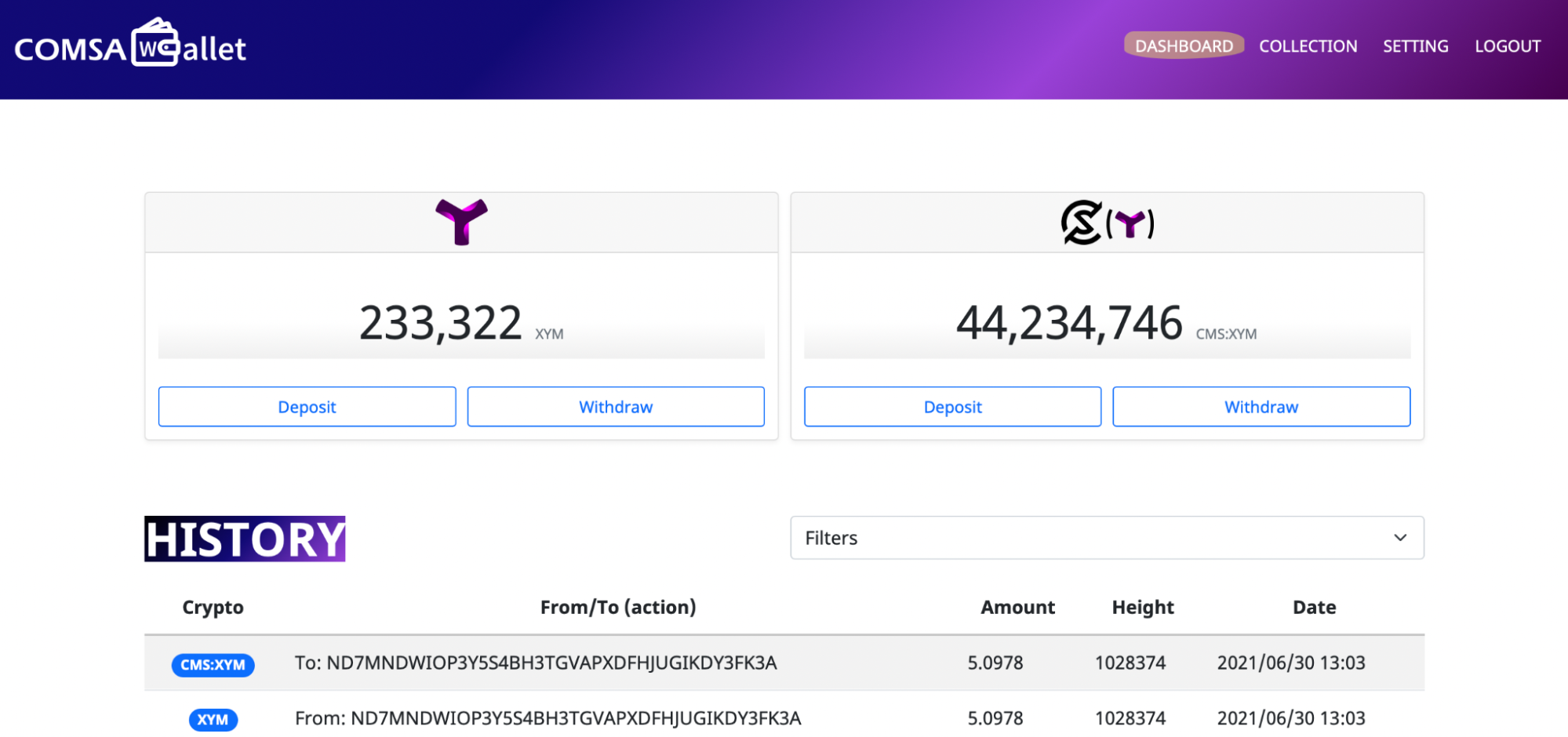 Click the "Deposit" button to go to the Deposit screen.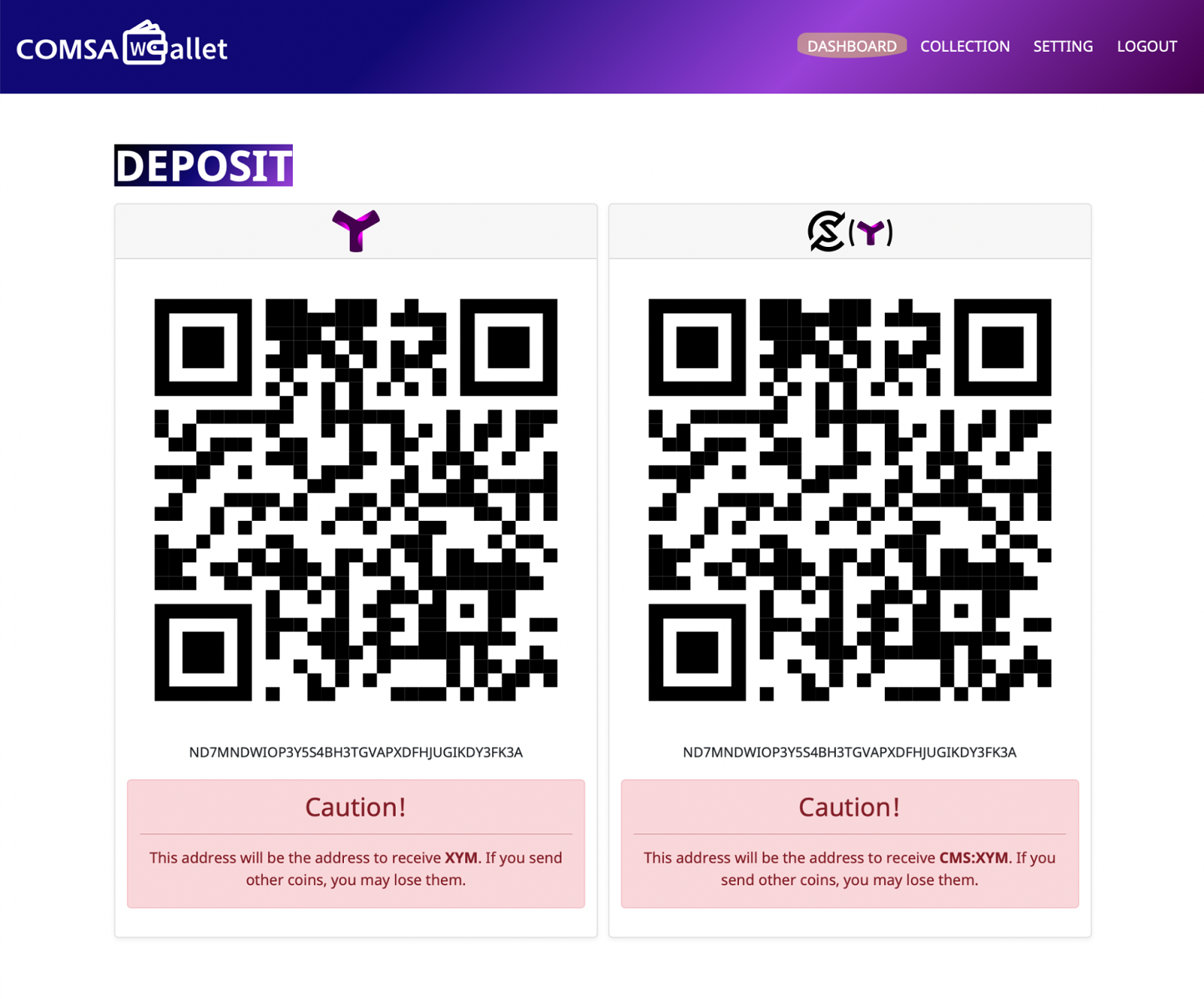 Copy the address of the crypto asset you wish to deposit, and send the crypto asset to that address.
※The confirmation in the COMSA wallet must be at least 1 to be reflected in the wallet.